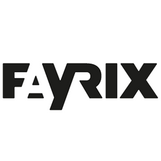 Fayrix
Software Development
Design
Mobile App Development
Web Development
Maskit Street 4, Herzliya, Israel
+972(9)3740180
Fayrix provides world-class custom & offshore software development. Relying on 14 years of experience and a talented team of 1500+ IT staff, we are ready to execute software development projects of any scale.
We provide to our clients flexible terms, competitive rates & different models of partnership - time & materials, dedicated teams or project-based full outsourcing.
Fayrix key values:


Guarantees and transparency. We work in full compliance with the highest international legal & financial standards.


Availability. With 10 R&D centers in key educational and technology hubs of Eastern Europe, Fayrix has a direct access to the top IT talents. We are ready to provide at least 3 developer CVs for each position in 3 business days.


Flexibility. We can allocate a full-time dedicated team with temporary relocation to our clients, work under Time & Material approach or develop custom projects with fixed deadline, price and a detailed tech specs.


Dedication. Fayrix works under a documented methodology, elaborated in 14 years of our experience, with weekly project progress reports, regular calls and discussions with our clients.


SPECIALITIES:


Big Data services. Fayrix"s Big Data team unites highly-motivated and professional data scientist, who were awarded Kaggle Master and Grandmaster titles (only 108 people on the planet hold this title).


Front-end development (HTML, CSS, Bootstrap, JavaScript, ReactJS, BackboneJS).


Back-end development (PHP, RubyonRails, Java, Hadoop, Oracle, PostgreSQL, NodeJS, mongoDB, C#, Go Lang, Oracle, MySQL).


Mobile development (Kotlin, Java, Swift, Obective-C, C++, C#)


id 18973
---
0.0786 s DB
120 NDB
0.5229 s PHP
0.6015 s TOT
database SRC
114.8671875 mb CACHE